Event News
Confer is an independent seminar, conference and online resources organisation for therapists and counsellors.
I am one of the speakers in a current online module. Please see the link below for more information.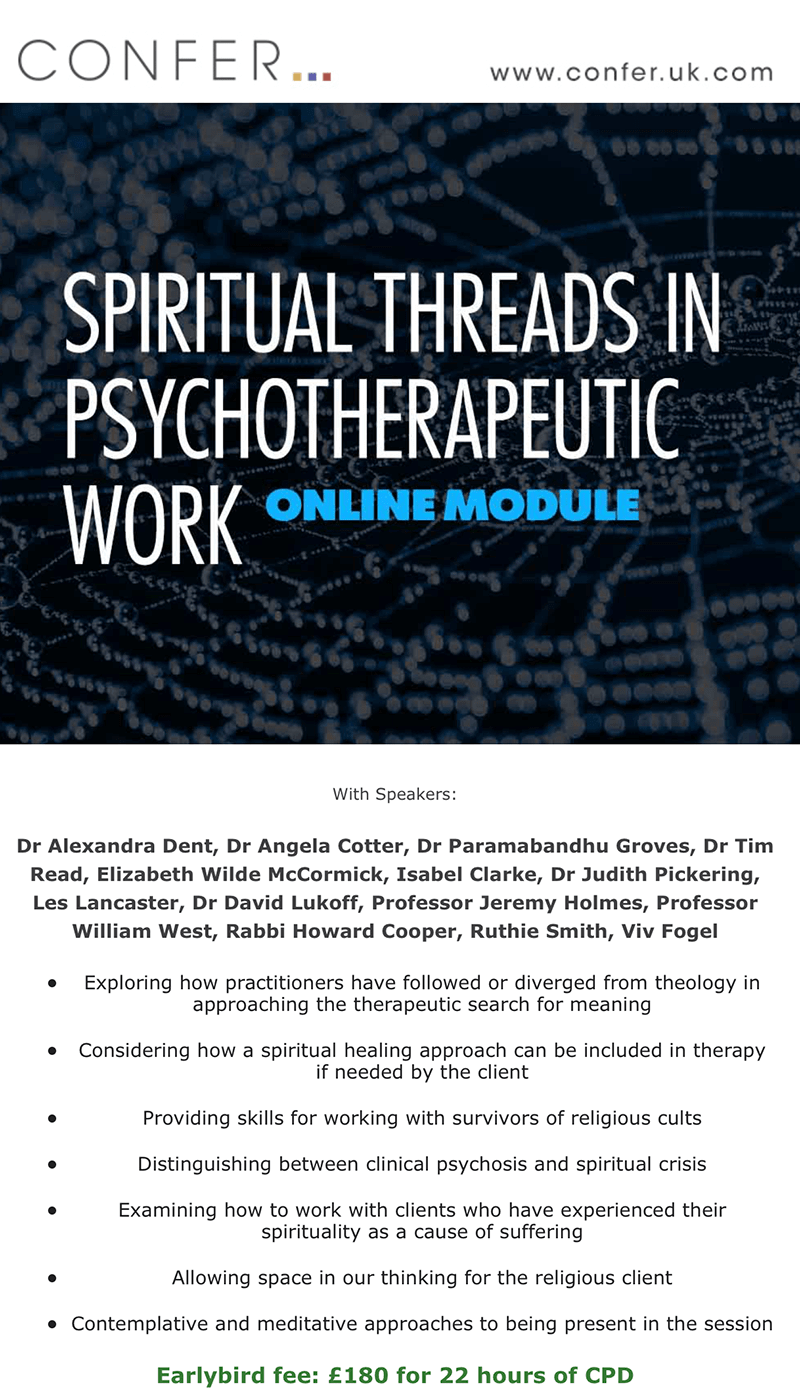 A few words about Viv
Viv Fogel is a UKCP registered psychotherapist and supervisor who has been practising since 1985. She originally trained at the then called Psychosynthesis and Education Trust (now the Psychosynthesis Trust) where for many years she was a training supervisor. She currently supervises in private practice and by Zoom and Skype internationally.
Viv is also an energy psychotherapist and an EFTi certified Master EFT Practitioner and Trainer. She currently teaches psychotherapists, health practitioners and counsellors to incorporate energy psychology and EFT (tapping) into their clinical practices. She writes about her work, gives talks and workshops and is a founding member of the Energy Psychotherapy Network. See the Energy Psychotherapy page for more details.
As a psychotherapist Viv has trained in, experienced or been influenced by a variety of therapeutic approaches – Jungian, psychodynamic, existential, psychoanalytical, relational, Gestalt, art and movement therapy, and deep shamanic and portal work – but the core philosophy that she returns to is psychosynthesis which complements her energy psychotherapy work. In 2015 she co-founded, with Sue Fox, The Wellspring Group – which promotes the ideas and work of Roberto Assagioli – the originator of Psychosynthesis. See the Psychosynthesis page for more details.
"I work responsively, psycho-energetically and creatively: each person is an individual who draws from me a different 'bespoke' response. As Susie Orbach recently said – no one client will experience or perceive her as the same therapist – and for me each therapeutic relationship has its own language and form and is unique.
What teaching, psychosynthesis and energy psychology have all taught me – is to see the emergent potential at the heart of each person, and to help strengthen that sense of authentic self and the capacity for a more fulfilled and meaningful – even joyful life."
Contact Me
London N22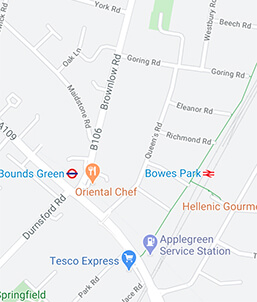 Viv Fogel